About
An experience to inspire children
Although ages for each room are outlined below, this is just a guide. Your child will move through the nursery to suit their individual needs.
About Us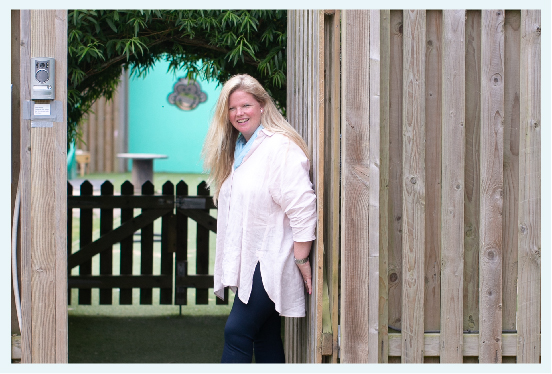 Cheeky Monkeys at Durrell opened its doors in October 2015, following the construction of a purpose built nursery facility in the beautiful grounds of Durrell and located adjacent to the Zoo. As a joint venture undertaken between Durrell and Juliet Pearmain, the nursery is run on a day to day basis by Juliet and her team of nursery professionals.

The children are regularly seen in the Zoo, almost on a daily basis where they get to explore the magic of the Zoo and it's refreshing bucolic environment. The team at Durrell contribute to the magic too by providing unique animal encounters and other experiences for the pre-school children.

The nursery is a Reggio Emilia inspired nursery and we listen to the children and work out what they are interested in. We find out what questions they have and let them explore what interests them. We have a key objective to nurture their inquisitive nature and encourage them to develop and become motivated to learn through their own preferences, rather than force them to rote learn what doesn't necessarily interest them.
Forest School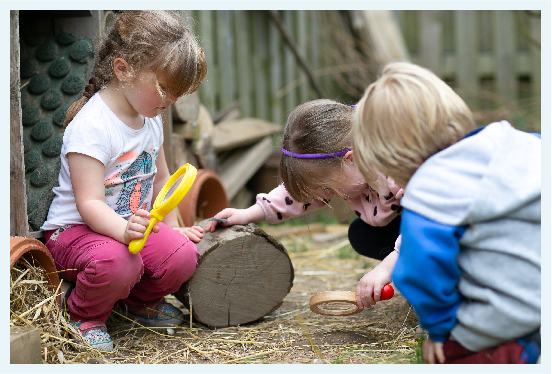 Forest school is an inspirational process that offers regular opportunities to achieve and develop confidence, skills and self-esteem through hands on experience in a natural environment.

The children love exploring during their visits to the zoo and scavenge for twigs, sticks and anything they can bring back to be creative with!

In forest school –

We learn.. about fire safety as we toast marshmallows over our fire.

We learn.. how to safely use tools as we cut, drill and bang nails into wood.

We learn.. how to be creative as we turn nature into art.

We learn.. how to appreciate our natural environment and how to care for all that lives in it.
Our Food
Our children receive wholesome meals throughout the day which are freshly made on site by our own chef and sample menus are below. We often use our own grown produce which the children have seen by cultivated and we use the food production process.